Tip #1 – get the Pokémon GO from the app store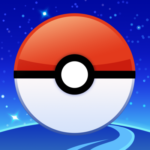 Obviously, you need to first get the Pokémon GO game everyone is talking about from your Apple App Store for iPhone or Google Play Store for Android (Australian iPhone users go here instead).
If you live outside the US, Germany, Australia and New Zealand, the app isn't yet available. If you have an Android phone, don't worry, go to our guide to installing Pokemon GO anywhere in the world.
Tip #2 – get the Pokémon GO Plus accessory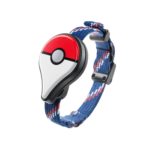 Get the Pokémon GO Plus accessory that gives you an easy and convenient way to catch Pokemon and collect items, catch Pokémon in the wild with a simple click of a button, collect Poké Balls, Berries, Pokémon Eggs and other items at set PokéStop locations, all without having to look at your smart phone. Get it here.
Tip #3 – get free Pokéballs and other goodies by visiting as many Pokestops as possible
Visit Pokéstops, click on them and swipe.  You will get free Pokéballs, incense and other goodies.  The more Pokéstops you visit, the more free Pokéballs you will get.
Tip #4 – attract Pokémon with incense and keep moving
Incense attracts Pokémon to you. Press the Pokéball menu, go to items, select incense and wait for all the Pokémon to come to you. If you don't have incense, get to a Pokéstop. If you also move more than 200 metres you will encounter wild Pokémon at five times the rate as staying in the same place.
Tip #5 – lure Pokémon
Look for the pink confetti on a Pokéstop.  It means a player has applied a 30 minute lure to that portal. Pink confetti lures attract heaps of Pokémon to that Pokéstop which means you can just sit there and catch them. Smart business owners are buying and setting off lures at their place of business to attract both wild Pokémon and customers (thanks to td30).
Tip #6 – throw Pokéballs with your index finger
Your thumb is too inaccurate. Use your index finger and you'll do much better at catching Pokémon in the wild. I found my success rate increased when I aimed to land the Poke Ball on the Pokemon's head.
Tip#7 – boost your battery power
No, not in the game, but for your Phone.  Buy a battery case so you don't run out of charge in the middle of a hunt or battle. A good place to find a battery case for whatever mobile you have is Amazon.
Tip #8 – incubate eggs
Go to your menu (Pokéball icon). Choose Pokémon inventory and then swipe across to your eggs. Make sure you are incubating as many eggs as possible. Once you have put an egg into an incubator you need to walk around to incubate and hatch the egg (2 km to 5 km).  While you're out and about, you can visit Pokéstops, gyms and catch Pokémon in the wild (thanks to td30).
Tip #9 – join the same team as your friends
Pokémon GO has three teams to join once you level up. Joining the same team as your friends means that you will be able to battle at gyms with your friends against other groups and maybe meet new people out and about.
Tip #10 – get on your bike
The best way to get out and about to hunt Pokemon and to visit many Pokéstops and gyms is to get mobile on your push bike.  Walking is too slow and driving is too dangerous and restrictive. On your push bike you will be able to zip onto footpaths, roads and parks. I recommend getting an exercise armband for your Phone so you can feel Pokémon GO game vibrations without being distracted and killed by looking at your phone while riding.
Tip #11 – use a secret world Pokémon map to find where there are heaps of Pokéstops and gyms
Okay, the map isn't secret but it's a trick. Before the makers released Pokémon GO, they spent years on another augmented reality game called Ingress.  In that game, Ingress players "discovered" and submitted photos for game portals. The makers of have taken these Ingress portals and turned them into Pokéstops and gyms for Pokémon GO(that's why there are so many stops about before the game was even released).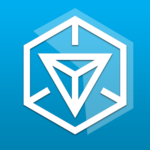 While Pokémon GO doesn't have a map of Pokéstops and gyms, Ingress does have available a map of Ingress portals which will give you a great indication of where there will be either a Pokéstop or gym.
Get the Ingress app and once you have joined Ingress go to the web based Ingress portal map and sign-in.  This is especially helpful if you live in a remote area.
Tip #12 – get a good phone with a good sized screen
You don't necessarily need the latest iPhone 6S (but that would be good), but get a recent model phone (either Android or iPhone) with at least a 5″ screen, 32 Gb storage and quad-core processor to get the best Pokemon GO experience.
Tip #13 – get a phone plan with heaps of data
Pokemon GO uses heaps of mobile data.  You should have at least 2Gb per month with optional data packs (to avoid bill shock) but 4Gb or more is the better option.
Tip #14 – buy someone else's high level Pokemon account on eBay
I don't quite understand the point but some people have taken to trading high level Pokemon GO accounts on eBay. If you want to get ahead quickly, check out some examples for sale.
Tip #15: video on how to throw pokeballs in Pokemon GO
Tip #15 – look up and live
Please don't get yourself killed by walking in front of traffic.